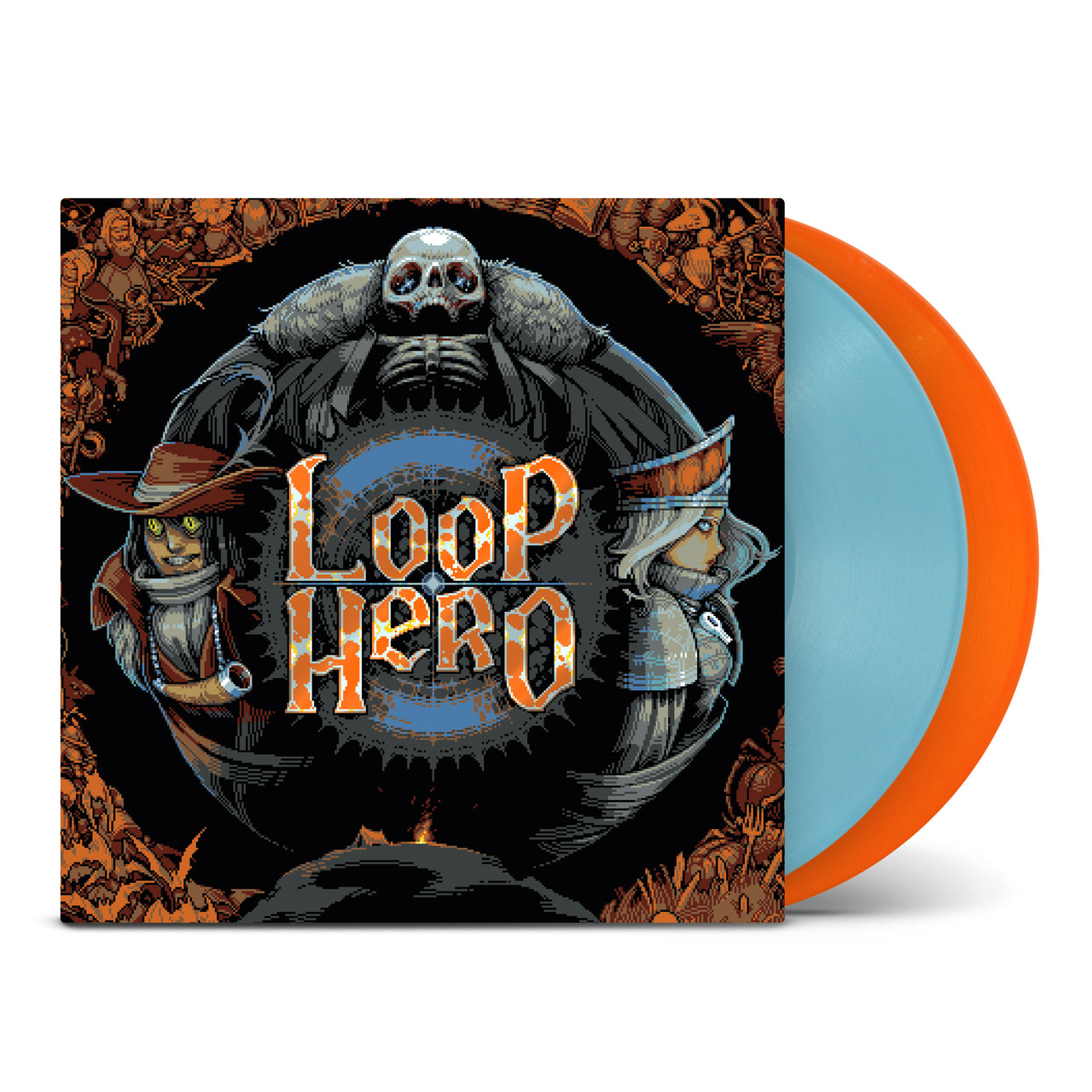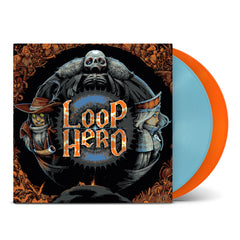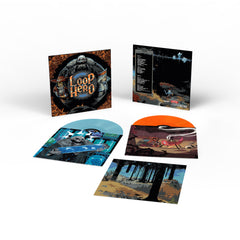 Loop Hero (Deluxe Double Vinyl)
$35.00
Album:
Loop Hero (Original Soundtrack)
Artist:
blinch
Product information:
- Music by Aleksandr "blinch" Goreslavets from the 2021 indie hit
- 30 tracks mastered specially for vinyl
- Transparent light blue and orange heavyweight LPs
- 12" art print insert
- Printed inner sleeves 
- Wide-spined outer sleeve with spot gloss
 ...................................
Four Quarters, Devolver and Laced Records are united in their quest to bring great video game music to revolving physical objects.
The Loop Hero double LP is equipped with light blue and orange heavyweight vinyl, with 30 specially mastered chiptunes impressed upon them. These will be plunged into printed inner sleeves that in turn are sheathed in a spot glossed wide-spined outer sleeve. The whole package is adorned with artwork by pixel art specialist Dmitry "Deceiver" Karimov and illustrator Alexandra "Bard-the-Zombie" Fomina.
The unique roguelike's soundtrack pulsates with anxiety, each Gothic-Chiptune track pervaded by a melancholy born of the brave hero's plight to shatter the endless cycle of despair. Composer, sound and game designer Aleksandr "blinch" Goreslavets uses a simple electronic palette to paint in a hundred shades of grey — with barely a major chord to be found. Amid the gloom, there's still room for plenty of catchy melodies and a sense of Halloween jocularity, inspired by blinch's love of the original Castlevania NES trilogy. Loop Hero's score is beautiful in its forlornness and energising in its more combative moments.
...................................
*All images shown here are mock-ups.*
...................................
Track List
DISC 1
SIDE A
Lich is Unbreakable
PathLoot Crusaders
Phantom Camp
Empty Ocean (intro)
Golden Win (outro)
Death Tendency
The Grateful Afterlife
Talkalion
Steel Boss Run
SIDE B
Speech Experience
Prist in the Mirror
Loop Blues
Road Chariot
Requiem Dialogue
Last Sabbath
Star Hunter
DISC 2
SIDE A
Last Prist Call
Anamnesis of the World's Sin
Enter the Dungeon [Y-N]
Entropic Rhapsody
Cosmic Temperance
Alpha Waves
Dark Matter Moon
SIDE B
Wheel of Faith
Killer X Chase
Star Judgment (Omega Portal)
Singularity's Dream
Made in Cosmo
Universe's Storm (Omega Bossfight)
Golden Win