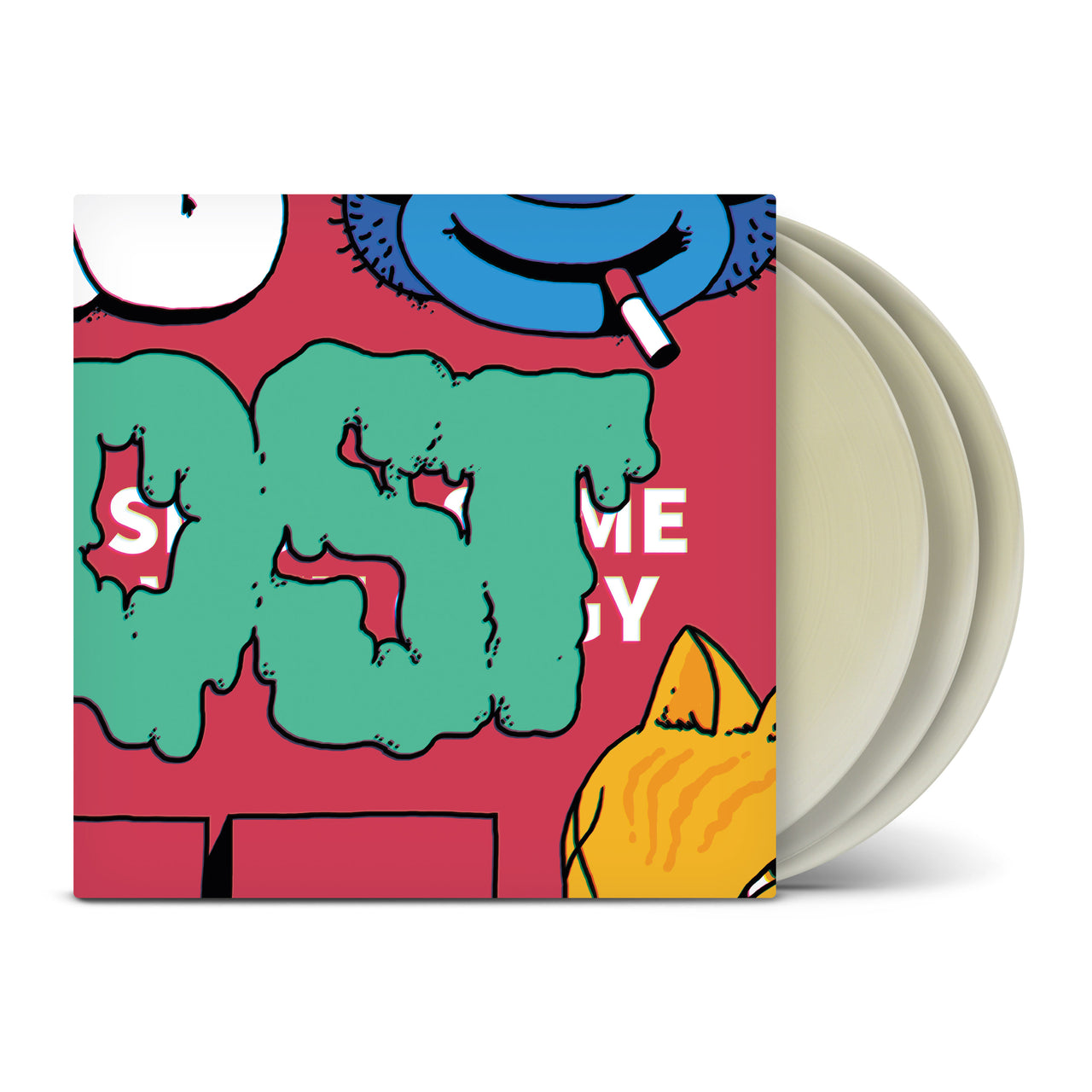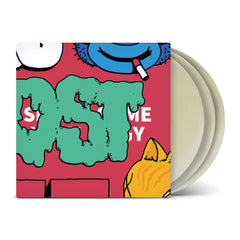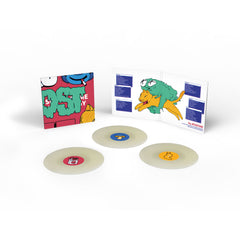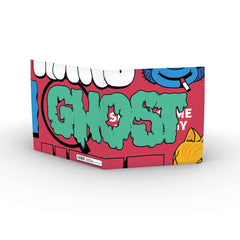 SLUDGE LIFE & SLUDGE LIFE 2 (Deluxe Triple Vinyl)
$55.00
Album:
Sludge Life + Sludge Life 2 (Original Soundtrack)

Artist:
doseone

Product information:

46 tracks from the open-world vandalism duology
Three milky clear heavyweight LPs
...................................
We're THRILLED to be serving you up further petrochemical products as a means to enjoy #content.

Let the feels in and keep the working world out with the Sludge Life 1+2 OST 3LP, bulging with 46 specially mastered SLAPPERS pressed to heavyweight milky clear discs. These come in a gatefold sleeve tagged with bug eye-popping artwork by Terri Vellmann. Disc 1 contains murky tunes from Sludge Life, while discs 2 and 3 contain crisp newbies from Sludge Life 2. 

The Sludge Life duology is the contaminated brainchild of Vellmann and Adam "doseone" Drucker, with the latter handling the games' writing, music and audio. doseone's quirked-out, kick-heavy music across both games keeps players submerged in the hazy vibes of everyone's favorite potently polluted island.

...................................
*All images shown here are mock-ups.*
...................................

Track List


DISC 1 - Sludge Life

SIDE A
BOOT UP
GLUG SUCKS
CLIMBING PIPE
MOSCA MOSCA MOSCA
NOTHING WORKS
ISLAND FEVER
TIA KNOWS BEST
ALL DUSK EVERYTHING

SIDE B
L.L. COOL HANS
BASS WATER
BURGERMON
SEDATIVE EXPRESS
DOUBLE DOUBLE
THE WHISTLER
UZZI DOES IT
EYES OUT
GHOST WHIP THE CEO SHIP


DISC 2 - Sludge Life 2

SIDE A
BOOT UP TWICE
CIGGY CITY SWEET
CRAB WITH ATTITUDE
HALF FACE HEAT
HOT SNAKE TAKE
DO DISTURB
SLUG SPEED

SIDE B
SMOKERS UNITE
LUXURY SUCKS
OOO POO
YAY CREEPS
ROOM TO ZOOM
DOLO DOES IT BETTER
SHINEY YET SLIMEY

DISC 3 - Sludge Life 2

SIDE A
SUNLESS SUMMER
PEEP PEEP
GLUG DOT MUD
POTTY ROCK
OVNI BOP
SLOWEST YO

SIDE B
FUN DUNGEON
SCREWED MOOD
DRAGGING TRASH
DUMPSTER SLUMP
CIGGY BEACH
UZZI RETURNZ
SHOOT IT TO SHREDS
GRANMA LOVES YOU
SLUDGETHING IS KING