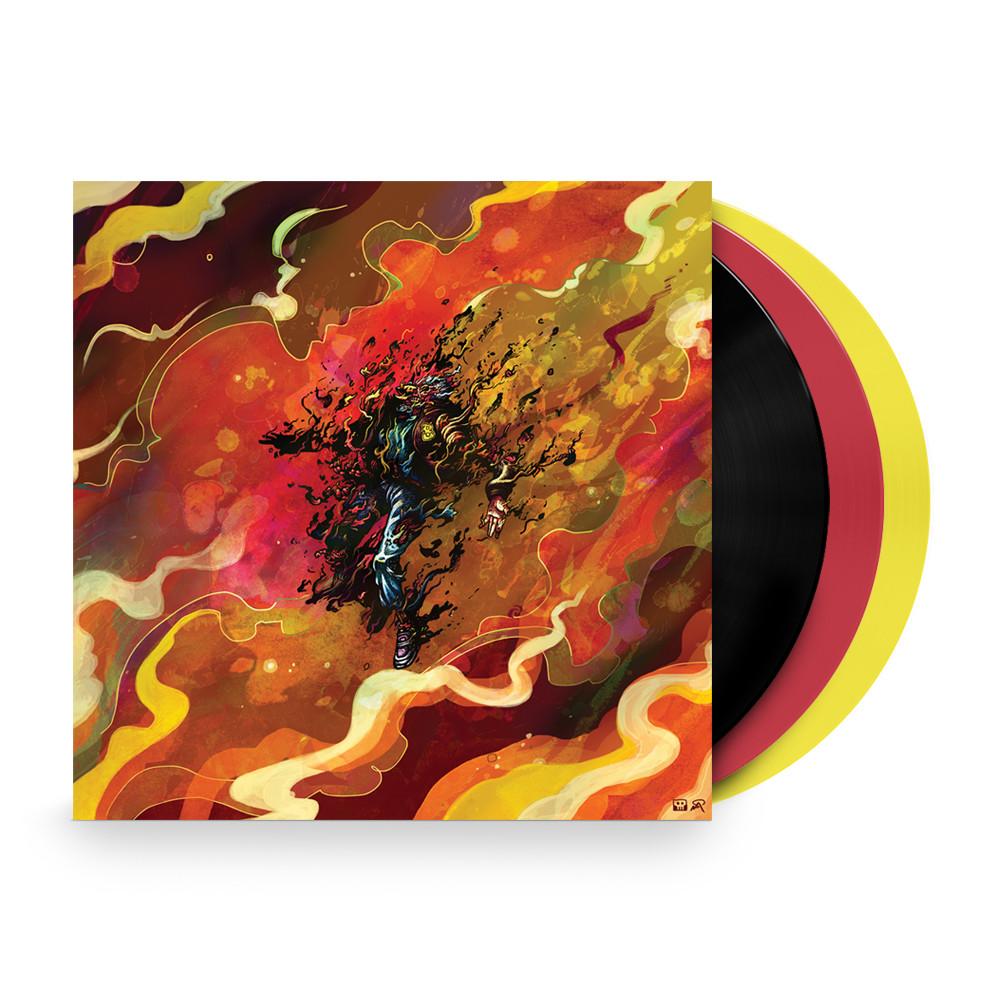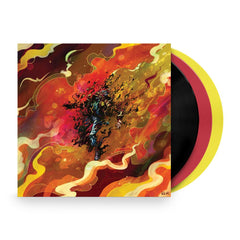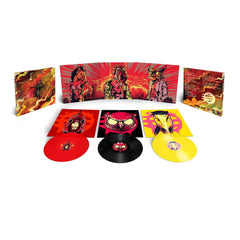 Hotline Miami (Deluxe Triple Vinyl)
$55.00
Hotline Miami: Collector's Edition Vinyl
Artist:
Various Artists
Artwork:
El Huervo (Niklas Akerblad): http://elhuervo.tumblr.com
Protski: http://www.protski.com
Product Information: 
Triple Vinyl Edition
X3 180-gram discs in red, yellow & black

Deluxe Triple Gatefold Sleeve
.........................................
Missed out on the first pressing of the Hotline Miami: Collector's Edition Vinyl? You're in luck!

Relentless in its brutal, sensory assault, the soundtrack fuses together a multitude of electronic artists to create a brooding ode to the dark, rain-slicked streets of pulp 80s cinema. Already considered a modern classic, a vinyl release of the soundtrack has been clamoured for by fans since the very beginning, so we're here to give it to you.
This special collector's edition of the Hotline Miami soundtrack on vinyl features re-mastered versions of all 22 tracks from the original game as well as 4 new bonus tracks from Perturbator, M|O|O|N, El Huervo and Jasper Byrne. 
Spread across three 12" 180 gram discs, the soundtrack comes packaged in a deluxe gatefold sleeve featuring brand new cover artwork by original Hotline Miami artist Niklas Akerblad, depicting the demise of the enigmatic Jacket. Additional artwork is provided by Protski, an artist hand-picked by Dennaton Games whose neon-drenched depiction of the Masks adorns the inner sleeve. 
The third pressing enjoys the same packaging quality and pristine presentation as the first pressing — except for the 'spot' UV effect on the gatefold sleeve, which remains exclusive to the first pressing (for previous Kickstarter backers). 
DISC ONE - SIDE A
SUN ARAW - HORSE STEPPIN
M|O|O|N - PARIS
PERTURBATOR - MIAMI DISCO


DISC ONE - SIDE B
SCATTLE - KNOCK KNOCK
JASPER BYRNE - HOTLINE
M|O|O|N - CRYSTALS
PERTURBATOR - VENGEANCE
ELLIOTT BERLIN - MUSIKK PER AUTOMATIKK
DISC TWO - SIDE A
COCONUTS - SILVER LIGHTS
M|O|O|N - HYDROGEN
EL HUERVO FEAT. SHELBY CINCA - DAISUKE
SCATTLE - IT'S SAFE NOW
EIRIK SUHRK - A NEW MORNING 


DISC TWO - SIDE B
SCATTLE - FLATLINE
M|O|O|N - RELEASE
EL HUERVO - TURF
SCATTLE - TO THE TOP
JASPER BYRNE - MIAMI 


DISC THREE - SIDE A
SUN ARAW -DEEP COVER
SCATTLE - INNER ANIMAL
EL HUERVO - CRUSH
PERTURBATOR - ELECTRIC DREAMS 


DISC THREE - SIDE B
EL HUERVO - RUST (EL HUERVO REMIX)
M|O|O|N - SUBBYGROOVE
JASPER BYRNE - HOTLINE (ANALOGUE MIX)
PERTURBATOR - ANGEL DUST